Overview
Are you done with integrating? Then we would be happy to list you on the Apaleo Store! This guide explains how.
What is Apaleo Store?
The Apaleo Store is a platform that allows Apaleo customers to connect apps that add or extend both capabilities and possibilities of what they can do with their accounts. If you build an app for Apaleo, this is where hoteliers will be able to search for it.
Listing your app on the Apaleo Store gives you the following advantages:
One-click integration - gives hoteliers the ability to quickly try out your app using Apaleo Connect
Better visibility - your app listing page includes images, links, pricing, and detailed description of your app
What is the app's lifecycle?
In order to publish your integration on the Apaleo Store, you will need to pass several stages.
Here are the main ones: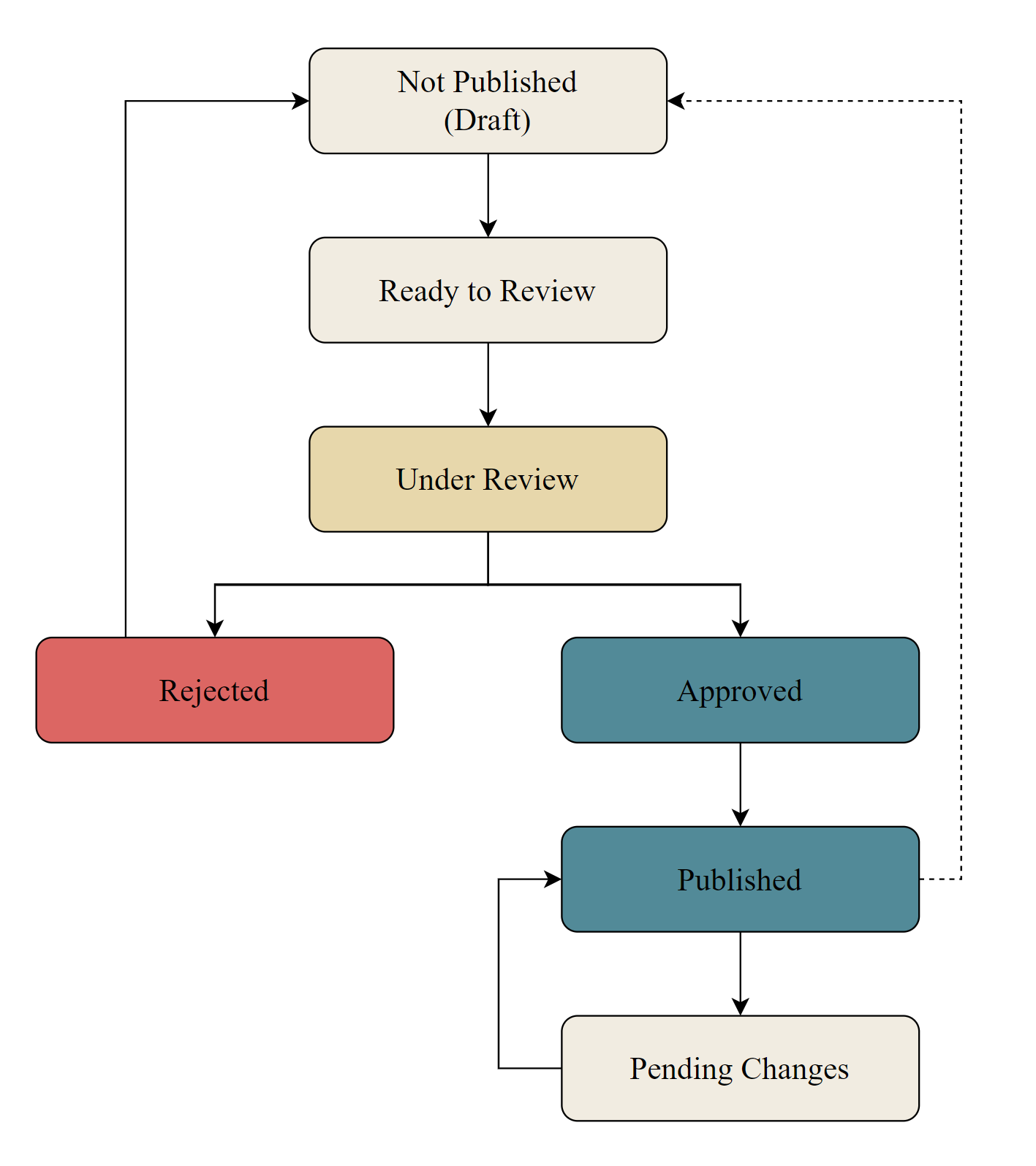 After you've created an app in your developer account, you can submit a listing to add it to the Apaleo Store. At that moment your application is not published yet and has a Draft state.
Once all mandatory fields are filled and tabs are validated, your application is ready to review and you can submit your app for screening, it moves into the under review stage. We automatically receive a notification about your request, so you don't need to worry about it. The review process takes approximately 1-2 days.
Apaleo takes the right to validate the information before publishing apps to our Store in order to provide consistency and relevant information for our users.
The review can lead to an approval, in which case the app is marked as Live and directly published to our app store,
or a rejection, in which case you will have to make some changes to the provided information. In both cases, we will notify both users defined in the company details by email.
During the completion of your profile, you can contact api@apaleo.com if you face questions or issues.
Want to add your app to the Apaleo Store?
Great! If you are a developer, ensure that your app is using OAuth 2.0 integration. You can start by requesting an Apaleo developer account. Learn more about creating an app here.
If you're into app sales or marketing, ensure that you register your app account and create your app's listing page, which promotes the app, its functionality, and how the app works together with Apaleo.