Pay by link
With pay by link, you can accept payments using a payment link. The link takes your guest to a secure Adyen payment page where they can pay with their preferred payment method. The payment page works across different devices and can be customized with your brand name and logo.
When the guest opens the link in a browser, the payment form will be rendered, showing the payment methods depending on the payment methods activated for your account and the shopper country you defined. After the guest paid on the payment form, the payment will get committed on your folio.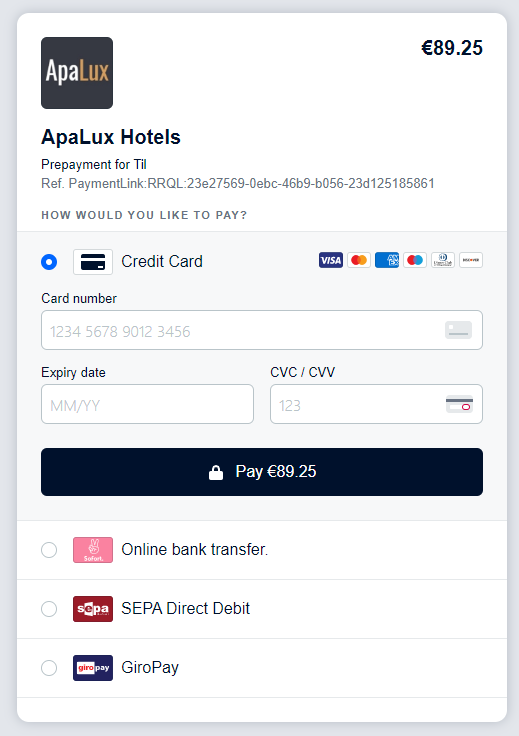 In the Adyen Customer Area, you may configure the layout of your payment links here: https://ca-live.adyen.com/ca/ca/payments/payByLinkSettings.shtml. For more information, see How to customize your Payment Link landing page.